Lawyer Of Brock Turner Argued On Outercourse Appeal! Get The Exclusive Details Here Along Brock Turner Wiki
The lawyer for Brock Turner who is former Stanford University student condemned of sexually assaulting an unconscious woman in January 2015, argued that his client only strives for "outercourse" with his victim. Stay tuned with us for Brock Turner wiki below;
Brock Turner Plead For Sexual Assualt Convictions
On Tuesday, Lawyer Eric Multhaup told a California appeals court in San Jose that Brock had his clothes on when he was caught by a pair of Swedish graduate students. As per reports, he was making thrusting motions on top half-naked unconscious woman according to The Mercury News Report.
The news outlet reported, Mr. Multhaup clarified to the three-judge panel that "Outercourse" is sexual contact with full clothes on and version of safe sex. In response to his justification, Justice Franklin Elia responded how he is unresponsive to query and required the jury verdict for the honor.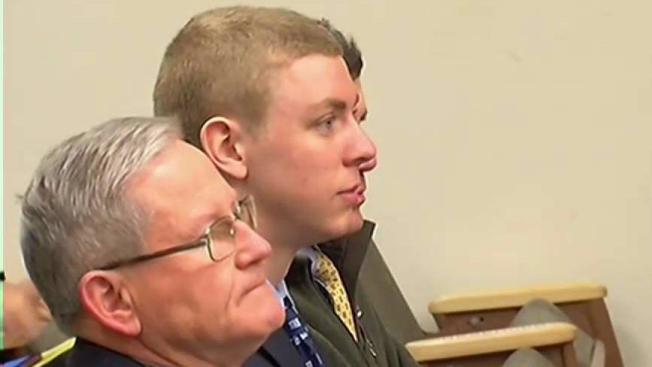 Source; NBC Bay Area
According to The Mercury News, Elia said
"We are not in a position to say (of the jury), you should have gone a different way,"
The lawyer Multhaup nodded the head and added that they filled in the blanks. Anne Coughlin, a University of Virginia law professor, said that "It's just breathtaking in its cruelty." She added
"It feels like a juvenile, adolescent joke that utterly denies the extent of the injury that was proved at the trial. It's just awful."
The 22-year-old Turner sentenced in jail for six months after the recalled of the Judges. So, case drove him to Santa Clara County Jail. Then, Turner released after serving for three months because of his good behavior.
Source; KQED
Turner will also have to register as a sex offender for life due to his charge for attempting to rape an intoxicated person.
Brock Turner Wiki –Bio
Brock Turner was born in the city of Dayton, Ohio in 1995/96. His birthday celebration is unknown, but his age is at 22. He grew up with the family of Turners to father Dan A. Turner but hasn't disclosed mother information. His siblings are unknown. Brock garnered his education from Stanford University but later University kicked Turner out after he assaulted an unconscious girl. Talking about his dating life, there isn't any official detail about having a girlfriend.