Ronnie Pace, an American Race Car driver, and TV Personality came to prominence after appearing in the TV Show, Street Outlaws in 2016. He has been part of the show since then and has been racing for the past 25 years, and his commitment towards the sports get massive applaud from the audience.
Let's discover, Barefoot Ronnie Pace wiki, bio, wife, and, net worth.
 Celeb Facts
| | |
| --- | --- |
| Real Name | Ronnie Pace |
| Birthday | 29th November 1971 |
| Age | 47 |
| Birthplace | Weatherford, Texas, USA |
| Zodiac Sign | Sagittarius |
| Nationality | American |
| Ethnicity | White |
| Profession | Racer |
| Wife | Yes |
| Net Worth | $500k-$1million |
Ronnie "Barefoot" Pace's son in legal trouble 
Ronald Gray Pace III, son of a famous street racer, Ronnie Pace is facing two felony counts of racing and injuring two pedestrians during an illegal race in Houston. The authorities of Texas have filed charges against Ronald for wounding two people in March 2019.
Source: New York Post
As per Daily Mail, Ronald was the second driver who lost control and crashed into a parked truck which hit the two pedestrians walking in the street. If they are convicted of causing severe injuries, Ronald could face prison time from two to twenty years.
As per ABC, one of the injured men told that he would not be able to work because of the injuries. He said,
"The shoulder came out broke, the hip got replaced, the left ankle and two discs in my back cracked, I saw the car coming, I ran, and still got hit."
 Ronnie Pace married or divorced?
Ronnie is married to a woman named, Emerald Pace in a private ceremony among family and friends in December 1987. His wife, Emerald posted on Facebook about celebrating their 28th anniversary in December 2015, and the couple has been together for over three decades without any disputes and rumors of separation.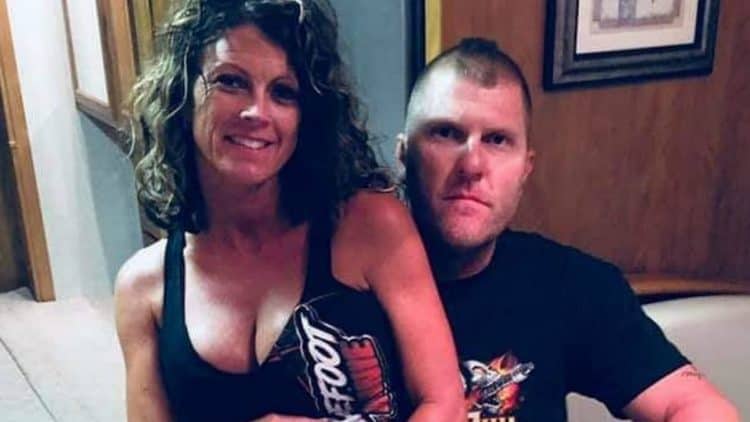 Source: TVOvermind
Ronnie and Emerald have been blessed with two children, Ronald Gray Pace, and Bree Pace. Ronald followed his father's footsteps and pursued a career in street racing. However, he might face prison time for illegal racing and injuring two people during the race in March 2019.
Ronnie Pace Career and Net worth
Ronnie has been part of the street racing for over 25 years and continues to be part of the sport. In 2016, he appeared in the TV Show, Street Outlaws premiering on Discovery channel and got applauds from the viewers.
It's inevitable that Ronnie made fortunes from his racing career and owns cars like 2nd Generation Nova/ Chevrolet Chevy II and 1st Generation Camaro. With all these works, Ronnie's net worth should be around $500 thousand to $1 million approximately.
Ronnie Pace Wiki-bio
Ronnie was born in Weatherford, Texas, USA, on 29th November 1971. His nationality is American, and his zodiac is Sagittarius.
Ronnie got his nickname, Barefoot, as one of his friends saw him racing without a pair of shoes. At 47 years old, Ronnie is the father of two children and two grandchildren.