Why Did PRETTYMUCH's Austin Porter Split With Girlfriend Fiffany Luu? Austin Porter Bio: Parents, Net Worth, & Trivia|
Simon Cowell has again handpicked the sight for charms as well as talents, i.e., PRETTYMUCH. And you might be familiar with the boy band's Austin Porter, also featuring Brandon Arreaga, Edwin Honoret, Nick Mara, and Zion Kuwonu. He is an avid fan of anime and Japanese culture. What else does Austin Porter wiki say? Does it blurt out dating life and girlfriend list of American singer and choreographer, Austin Porter?
Let's shovel more of Austin Porter age, parents, dating, net worth, girlfriend and wiki-bio.
Read More: Is PRETTYMUCH' Edwin Honoret Still Dating An Instagram Model, Tiffany Bondoc? Edwin Honoret Wiki-bio, Net Worth, & Full Name|
 Austin Porter girlfriend revealed his infidelity
The PRETTYMUCH star has a past. He used to be in a relationship with Asian-American Actress, Fiffany Luu. The pair shared their adorable pictures throughout the Social Media. But they are no longer together, nowadays.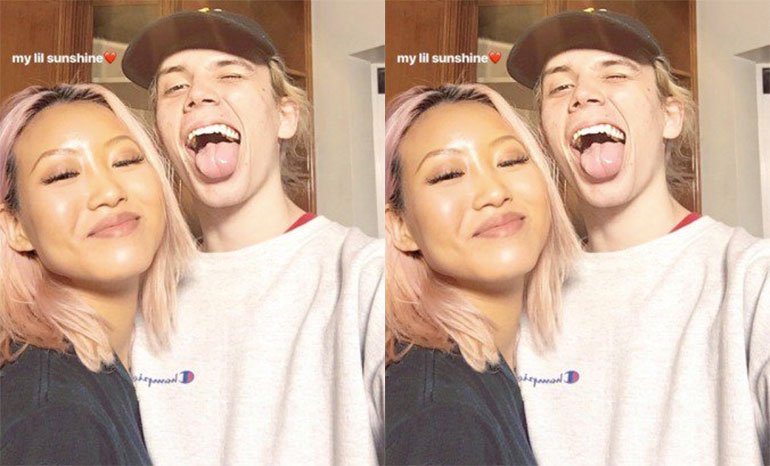 Source: Twitter
What had happened between Austin Porter and Fiffany Luu? PRETTYMUCH fans are familiar with their sudden split up. Well, they screenshotted Fiffany Luu's Instagram story, which revealed Austin Porter infidelity. The story exposed Austin Porter unfaithfulness towards the actress, Fiffany Lu.
"Please stop tagging me in photos with my ex. I don't care to be associated with sociopaths and cheaters… And yes I'm talking about Austin Porter,"
It confused the fans, so one of them asked Fiffany to explain the entire scenario. In response, she explained:
"Yes, Austin was cheating on me with multiple girls at their little house parties."
Austin Porter net worth
Before the boy band, PRETTYMUCH, his solo releases garnered the media attention. In 2013, he dropped debut album, One Love on Hypnotic Melodies Entertainment label. Also, he performed cover songs of popular artists like Adele, Owl City, and Arianna Grande. Consequently, his solo performances enticed Simon Cowell to take him for PRETTYMUCH.
Caption: Austin Porter, An American singer of PRETTYMUCH
Austin Porter along with Brandon Arreaga, Edwin Honoret, Nick Mara, and Zion Kuwonu resided in Los Angeles. The boys started working on their music together under the music label Syco Music. In 2017, they debuted an eponymous single Would You Mind, which entered Billboard music charts.
How wealthy is Austin Porter as American musician? As of 2019, Austin Porter net worth is still under review. Stay tuned with us for updated news on Austin Porter net worth and earnings.
Austin Porter Parents
He is the son of Bill Porter and Tina Porter. The pop singer grew up in the town of Mount Pleasant. He has two siblings: older and a younger brother.
Since the early days, he was into singing. He used to sharpen his vocal skills with his mother at church.
Austin Porter Wiki
He was born on August 14, 1997, which makes his age 21 years old. Austin Porter is a native of Charlotte, North Carolina. At 10, he was already dancing and playing the drums. He was into rapping and Hip-Hop soul before teen days. As time passed, he loved the genre of pop and R&B.
Since the age of 14, he pursued a career line into singing and recording. Besides music, he loves skateboarding and anime.